After successfully launching the PC-12 turboprop in 2017, Switzerland's Pilatus Aircraft debuted the PC-24 in 2013 to much fanfare. Offering enhanced speed, range, capacity and more over its turboprop predecessor, this light business jet has proven itself to be extremely versatile and comfortable option for private jet travelers. Learn more about the Pilatus PC-24.
Pilatus PC-24: DETAILS & SPECIFICATIONS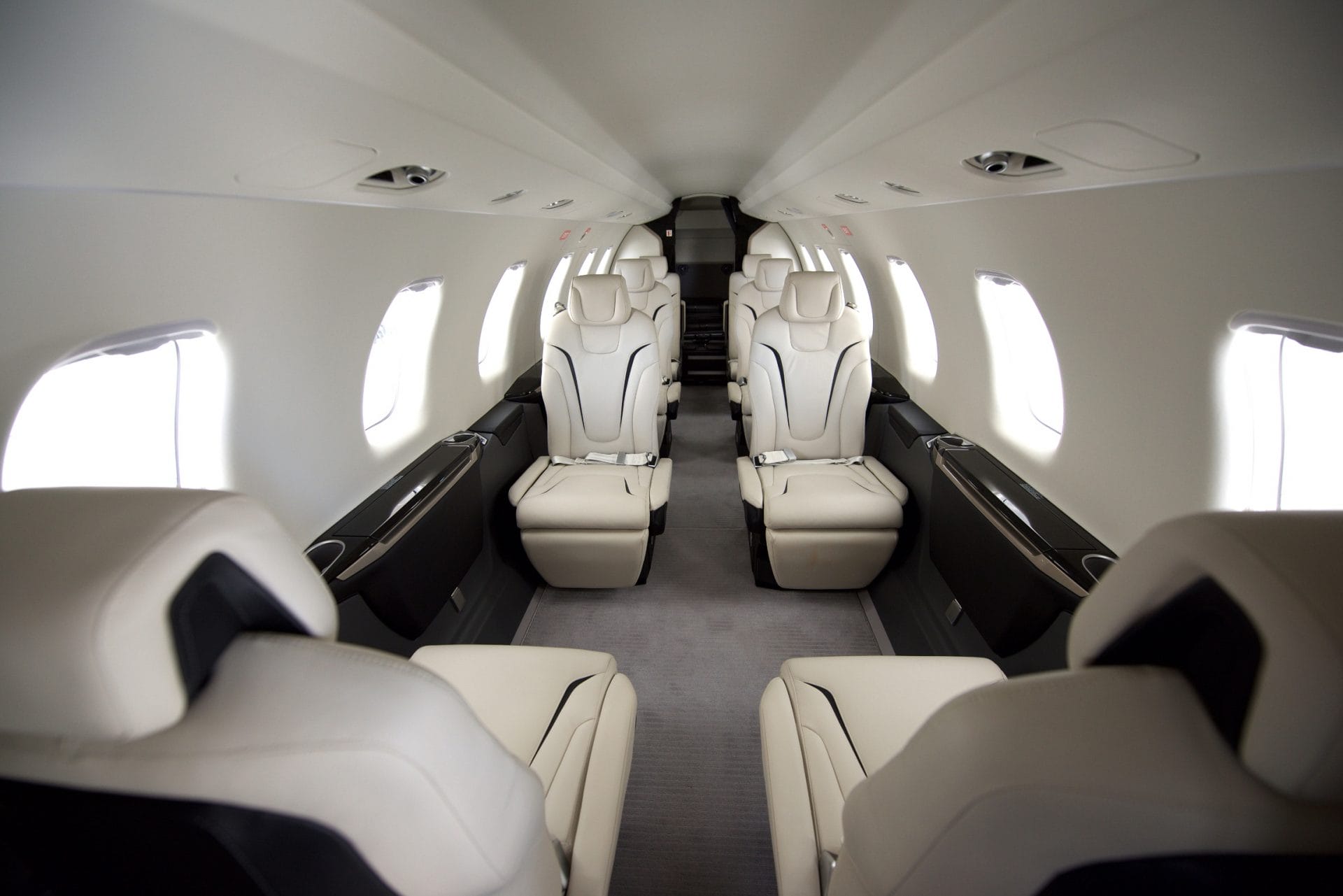 Dubbed the "World's First Super Versatile Jet," the Pilatus PC-24 has a host of features and benefits that have made it a popular choice among private flyers in recent years.
The aircraft is a standout because it combines the flexibility of turboprop planes with the spacious cabin size and performance of a light jet.
Overall, this highly versatile aircraft has a cabin volume of 501 cubic feet, with enough space to comfortably seat around 6 passengers in its executive interior layout configuration.
As for your belongings, the aircraft has 90 cubic feet of internal baggage volume that can easily accommodate around 6 large bags or up to 4 golf club bags.
With a range of 2,000 nautical miles and the ability to take off with as little as 2,930 feet of space, the light jet can access nearly 20,000 airports and private terminals around the globe.
Discover the Magellan Jets difference and fly aboard a Pilatus PC-24 today.